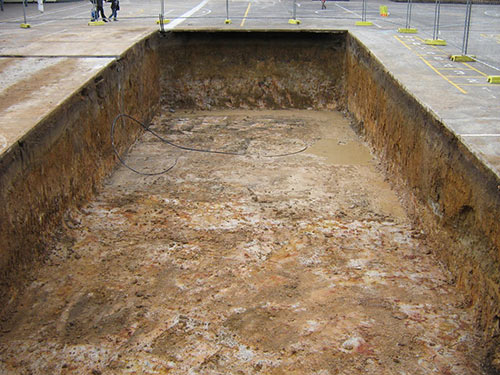 Gold Coast Rock Walls perform excavations on the Gold Coast for house pads, large shed pads, pool excavations, hardscapes for steep banks, water features and tree planting.

Proprietor Paul Wade has over 30 years of experience in excavations as a plant operator and business manager on the Gold Coast and has extensive knowledge of Gold Coast soil and terrain profiles.

The first stage of constuction on a site begins with excavations therefore it is essential that the Gold Coast excavation company you choose is experienced and reputable. They need to have the right equipment to do the job as the size of the equipment is crucial to the end result. Too small a machine will not be cost effective, too large a machine and the finished outcome will be compromised.

Other important factors we consider are understanding the customer's requirements and establishing effective communications with the customer and other stake holders.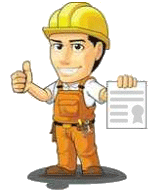 We always conduct our business relationships with the project's successful outcome as the principle objective in mind.
Our operators have an extensive amount of experience in all aspects of excavations and earthworks and can operate in the most difficult of terrains in order to complete the job to the customer's requirements.

Gold Coast Excavations (ABN:58 123 824 715) is a working part of Gold Coast Rock Walls, at Gold Coast Excavations we have a wide range of excavation machinery that is well maintained and fitted with laser level equipment.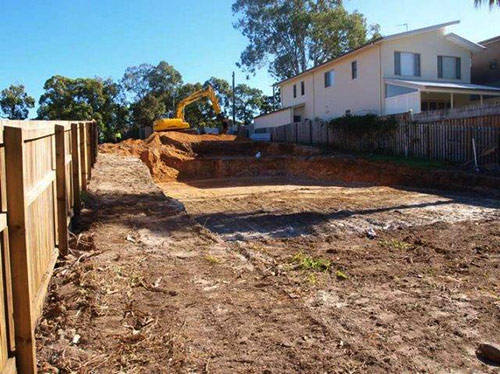 House pad construction
Steep and difficult sites
Land clearing on acreage
Dam construction
Shed pads
Horse arenas
Factory building pads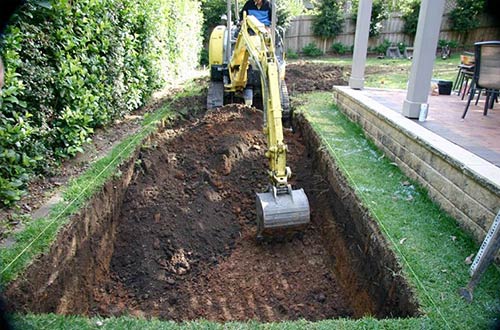 Detailed Excavations
Inground pool excavations
Underground water tanks
Pipe and drainage excavations
Bulk Excavations
Shifting fill on a new land development
Stripping of top soil and onsite stock piling
Roadworks and roadway construction
Bulk sand excavations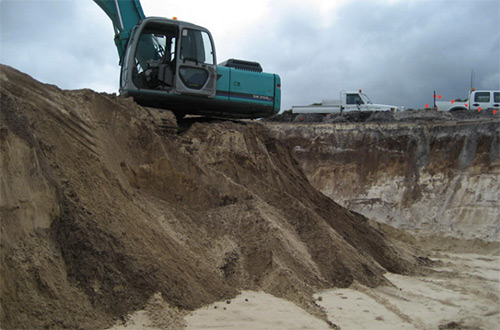 Banks and contour excavation
Hardscapes for landscaping
Precise levels and shaping for water features
Battering of landslip vulnerable areas
Gold Coast Excavations have the right skills and experience to perform your excavations
Call us today on 0415 943 283 for an onsite consultation.